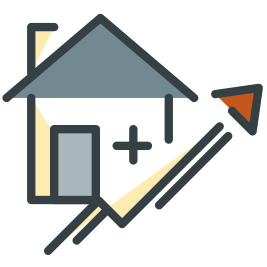 Sellers
Any number of reasons can bring you to the point of deciding to sell your home. You may need more space than your current home offers - or less if your children have moved out on their own and it's time for something smaller - or perhaps a new opportunity means a move away from Victoria. Regardless of the reason, the decision to sell your home is often not an easy one. You want to ensure you obtain the best possible price and that the process goes as smoothly as possible.
First impressions are important, and nowhere is that more true than with real estate. As your REALTOR®, I am working in the marketplace every day, and I will help you to look at your home from the buyer's point of view. What needs to be changed to make a good first impression? I will provide an objective opinion on what can be changed or improved and will help with getting it ready to go to market, so that you can sell your home for the most amount of money and as quickly as possible. Professional presentation and access to the Multiple Listing Service® (MLS®) ensures that your property looks it's best and receives the widest exposure possible.
I will take care of the entire process for you, from preparing your home for sale, arranging viewings and dealing with REALTORS® acting for buyers, coordinating with tenants in the case of rented properties, dealing with the offer process, and helping you through to the successful completion of the sale. I will look after all the details - so you will have the comfort and security of knowing you have a trained and knowledgeable real estate professional on your side, and you can concentrate on where you are off to next!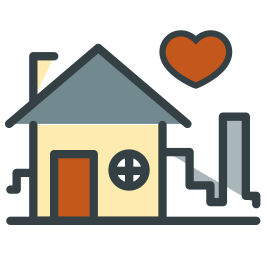 Buyers
Buying a home is an investment in your future and one of the most important decisions you will likely ever make. That's why it makes sense to have a trained, knowledgeable professional on your side who can give you sound advice throughout the real estate transaction. Whether you are looking at buying a single-family home, condominium or townhome in the Greater Victoria area, you want to be sure the home you buy meets your needs and your budget as well as being a good investment in the long term.
That's where your REALTOR® comes in. To get you started, I will provide you with up to the minute information on properties for sale that meet your requirements and fit within your budget. Viewing the properties together - or on your behalf if you are not currently in the Victoria area - I will help you to choose the best possible property, and work with you every step of the way to ensure that you are making a good and well-informed choice.
When it comes to making an offer, I will help you to assess market conditions and property values so that you have all the details necessary to make a good decision. My training on the complex laws and regulations affecting property – and my commitment to continuing education in this ever-changing area of real estate - ensure that the advice and guidance that I give you protects your interests and safeguards your investment.
I will help make the purchase of your next home an exciting, rewarding and enjoyable experience. And I am always available once the purchase is complete, for advice, help with a problem, or just to stop in and see how you've settled in!